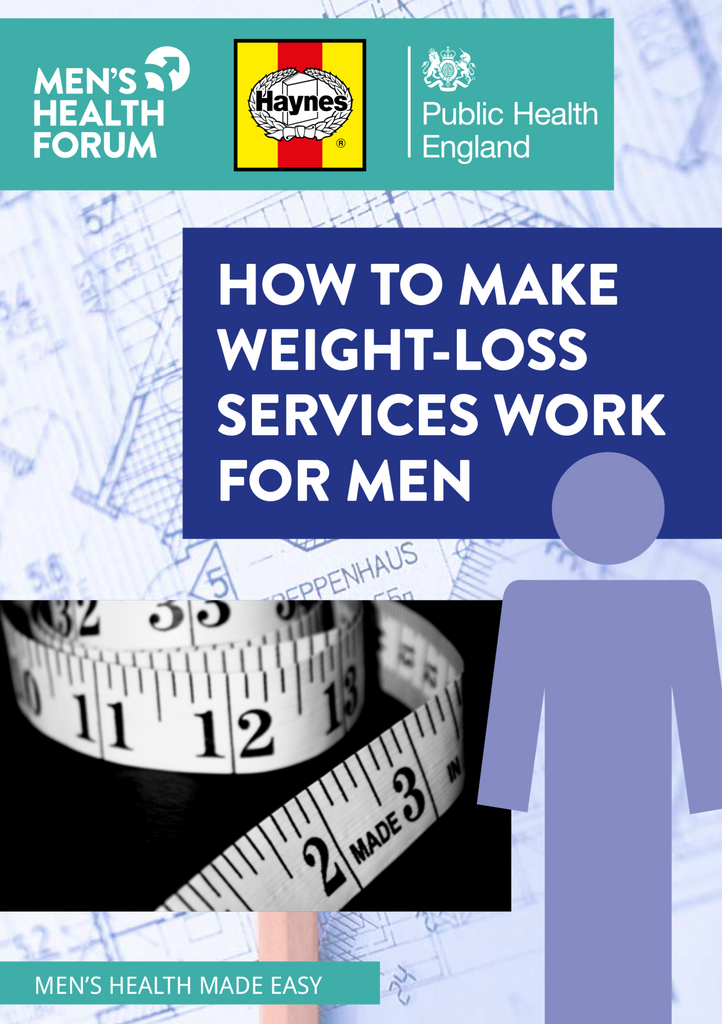 How to make weight-loss services work for men
The first 'How to...' guide and tips on men's weight-loss programmes based on extensive research on the treatment of obesity in men.
The Men's Health Forum, supported by Public Health England has published 'How to make weight-loss services work for men', the first best practice to show how to adapt and run weight-loss programmes so they are tailored specifically for men. 
The need to tackle overweight and obesity is one of the greatest challenges facing the NHS. More men than women are overweight but men typically make up less than a third of those attending weight-loss programmes regardless of whether those programmes are delivered by the NHS or by commercial providers.
In 2012, the National Institute for Health Research funded a major review of the evidence about men's engagement with weight-loss programmes. The findings from that review have provided reliable indicators of 'what works' in encouraging men to take part in such programmes.
This 'How To…' Guide condenses the findings from that review into practical, user-friendly advice for those whose job it is to design and deliver services to tackle overweight and obesity.
---
---
More from this collection