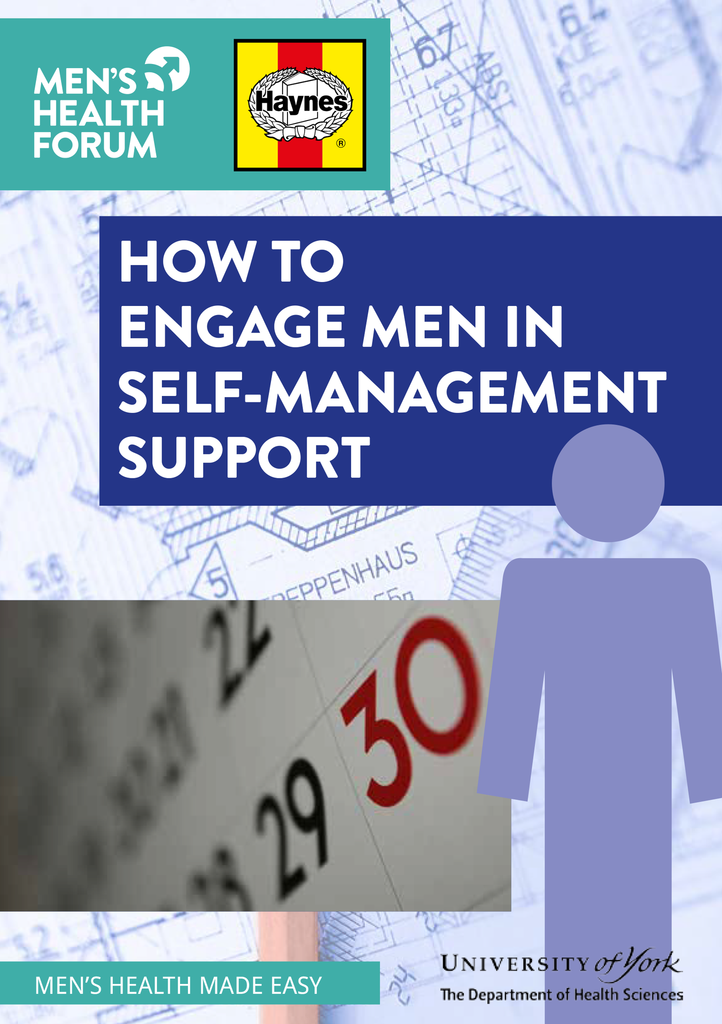 How to engage men in self-management support
The second in the Men's Health Forum's series of 'How To…' guides, 'How to engage men in self-management support' pulls together in a single user-friendly booklet the findings of the York review, the first ever analysis all the available evidence on men's experiences and perceptions of various self-management support interventions and activities.
The management of long-term conditions (LTCs) is one the greatest challenges facing the NHS. Already, LTCs account for 70% of the money spent on health and social care in England including half of all GP consultations. And the number of people with multiple LTCs is expected to increase by one million in the decade in 2018.
Over half of men have at least one LTC. How do we ensure that programmes supporting people with LTCs reach them? A research group at York, Manchester, Glasgow and Glasgow Caledonian Universities have conducted a systematic review of the qualitative research on the topic.
This 'How To…' Guide condenses the findings from that review into practical, user-friendly advice for those whose job it is to design and deliver LTC services.
ISBN: 978-1-906121-17-4
.
---
---
More from this collection