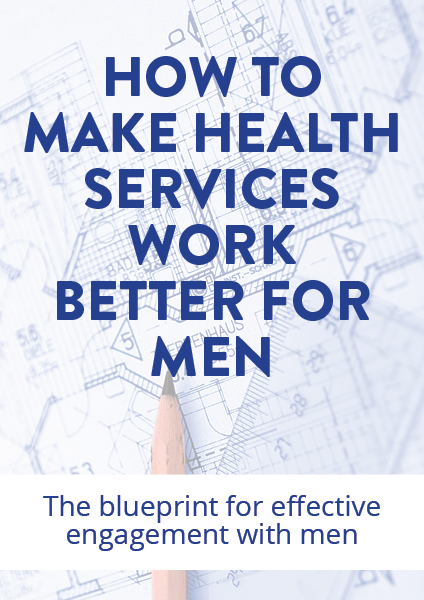 How to make health services work better for men
Do you want to engage

effectively

with men to improve their health?
Men are often considered 'hard to reach' when it comes to health. Not any more.
Based on the latest insight, research and best practice, the Men's Health Forum's 2 x 2 hour workshop will enable anyone working in men's health to reach more men, interest more men and improve the health of more men. We call it 'how to do men's health'.
Who is the workshop for?
It's for anyone who is running a health-related service or project and wants to get more men involved. 
You could be working in the NHS, the public sector, the voluntary sector or in any workplace or business. You could be working in Occupation Health or Health Improvement, be a commissioner or a provider or anyone who wants to empower men to engage with their health.
How long is it?
The workshop is four hours delivered online as 2 x 2 hour sessions on two separate days.
What are the workshop outcomes?
Participants will:

Have a better understanding of the issues that both impact and affect the health of men and boys
Understand how language and attitudes around men and boys may affect their health choices and therefore health outcomes.
Reflect on how health and social care work aimed at men and boys engages with them [systemic barriers].
Explore 'best practice' and new thinking around Public Health engagement with men and boys.
Explore the choices, concerns and behaviours that men and boys exhibit around their own health.
Explore and action plan how to take this learning back to services.
Identify how the Men's Health Forum can provide support.
What do participants say?
We've just started offering this online but this is what some said about our face-to-face version of the workshop:
"Course facilitation was flawless and greatly delivered. I will go back and recommend this course for volunteers through to practitioners. Highly enjoyable and great to participate in"
"Really enjoyed the course with clear information which was delivered in a clear open way"
"It is very good training to take back and use in our daily practice"
"Excellent very informative. I hope to deliver all that I have learnt today to my health trainers. I hope my manager will be open to changing a few things starting with our leaflets!"
Ordering via Purchase Order
If you would rather not order using a payment or credit card, but would prefer to use a Purchase Order, you can find details here.
What happens after I book?
If you're booking for a colleague, please make sure you let them know the times and dates of the course you have booked them on. Joining instructions/links etc are emailed to trainees towards the end of the week before the course. (We don't send them earlier as they tend to get lost in full in-boxes!)
Can I book my own workshop for my team?
All our training can be customised or modified to suit your organisation or workplace. Please email at.work@menshealthforum.org.uk
CANCELLATION TERMS

If you wish to alter your booking within 14 days of the start of the course, a cancellation or rebooking fee of 50% will be charged (i.e. a 50% refund).
If you wish to alter your booking within 3 working days of the start of the course, a cancellation or rebooking fee of 100% will be charged (i.e. no refund).
---
---
More from this collection