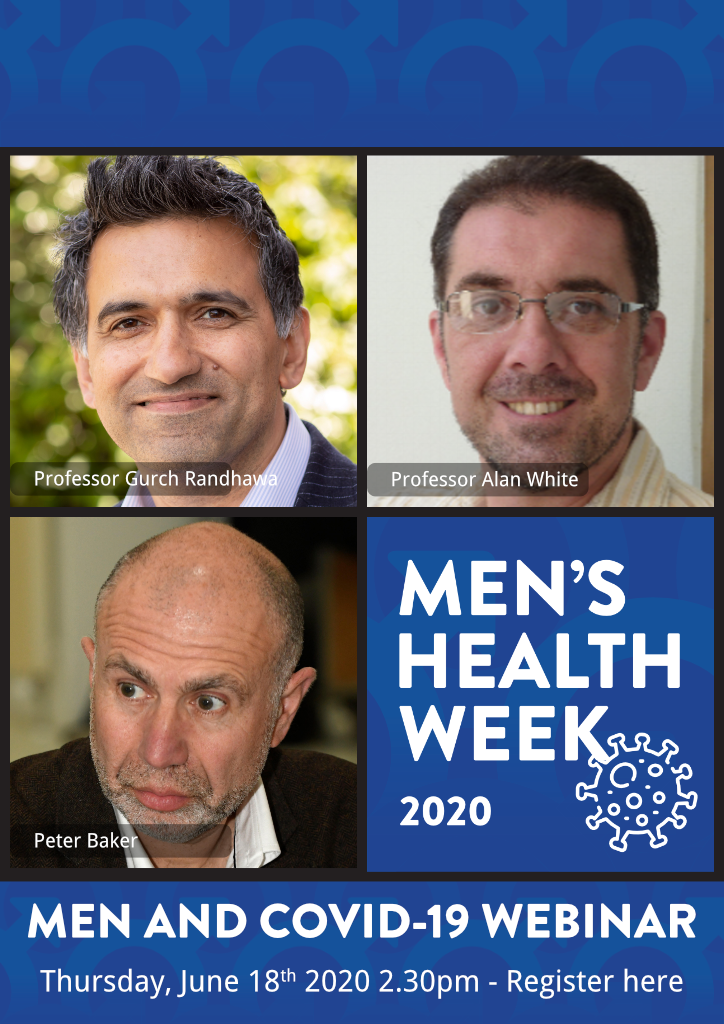 Webinar - Men & COVID-19: new lessons learned + the challenge of inequality (Thursday, June 18th, 2.30 pm)
Since our last webinar on Men & COVID-19 in April, we've learned a great deal about the impact of COVID-19 on men, including the disproportionately hard impact on some groups of men - particularly BAME men and men in areas of deprivation.

When we publicised our last webinar , we said that men were 50% more likely to die from COVID-19 than women. We now know that estimate was too low.

What else have we learned? And what does this mean for men's health in the future?

The theme of Men's Health Week 2020 is "Take Action on COVID-19": Professor Gurch Randhawa, Professor Alan White and Peter Baker will be discussing the lessons of the last two months - the short, medium and long-term implications for men's health - how the system and policy needs to change - and how we work to achieve it.
Date: Thursday, June 18th, 2020
Time: 2.30 pm
---
---
More from this collection