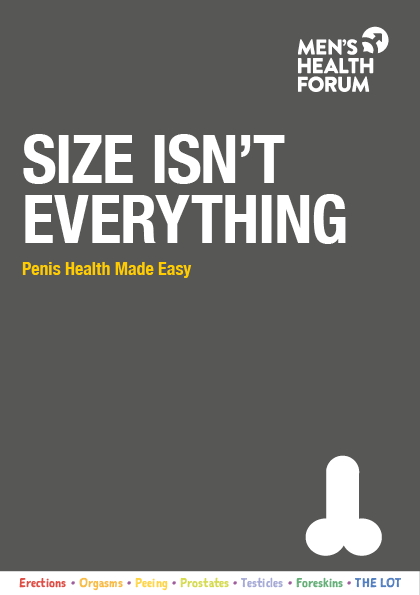 Size Isn't Everything
Available in PDF or as a printed copy.
Over the years, the Men's Health Forum has probably been asked more questions about the male tackle than about every other health topic combined.
Size Isn't Everything: penis health made easy answers the most common questions. Whatever your age, the key message is not to struggle in silence. Read the booklet. Learn more. Get support.
This short, punchy, easy-to-read booklet written by Jim Pollard is full of simple, practical information that will improve the health of pretty much anyone.
WARNING: Reading this booklet could seriously improve your health.
Size
Shape
Foreskins
Erections
Masturbation
Sex
Ejaculation
Sperm
Peeing
Testicles.
All orders include free delivery.
If you would rather not order using a payment or credit card, but would prefer to use a Purchase Order, you can find details here.
---
---
More from this collection