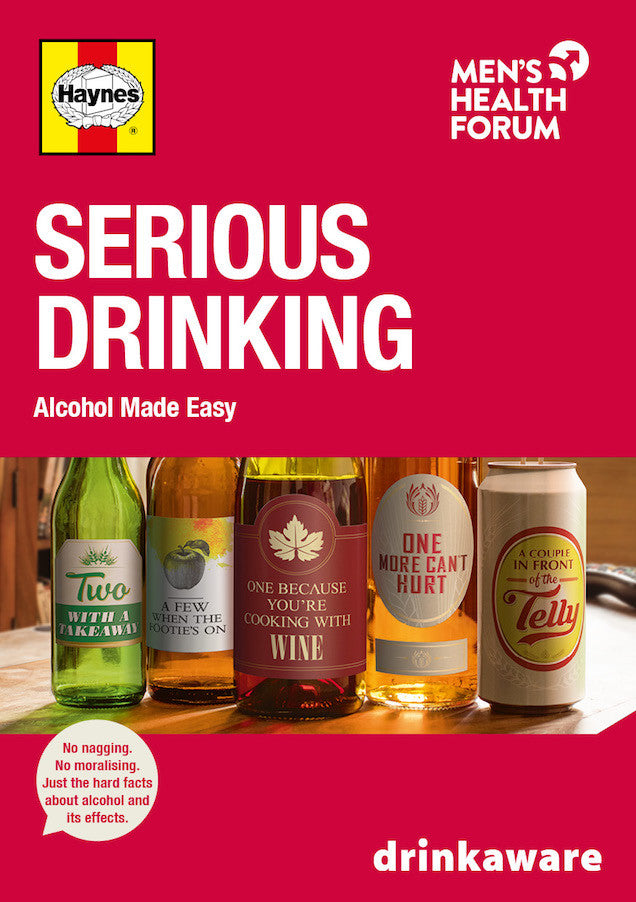 Serious Drinking: Alcohol Made Easy
Many of us enjoy alcohol and there's nothing wrong with that.
​This booklet explains how alcohol works, how it affects our bodies and how you can drink more safely.

But alcohol is also a powerful drug that kills someone nearly every hour in the UK, the vast majority of them men. So this booklet also includes tips for controlling your drinking and what to look for if your relationship with alcohol is causing you concern.
Units and limits
Processing alcohol
Sleep, driving and hangovers
Effects on the body and mind
Our six-point plan for cutting down
How you know when you've got a drink problem.
The 20 page full colour A5 booklet, written by Jim Pollard and the Drinkaware team with cartoons by John Byrne is full of simple, practical tips that will improve the health of pretty much anyone. Edited by Jim Pollard.
Highly commended in the 2017 BMA Patient Information Awards. 
"This resource uses a well-established format to present the facts about alcohol. It uses pictures and figures alongside clear explanations to outline its core message. I liked the partnership with the specialist charity Drinkaware and the commitment to user involvement is evident. The tone of the resource is well-judged: it acknowledges the appeal of drinking alcohol but outlines its dangers without 'nagging or moralising'. The tips are practical and useful."
All orders include free delivery.
If you would rather not order using a payment or credit card, but would prefer to use a Purchase Order, you can find details here.
---
---
More from this collection