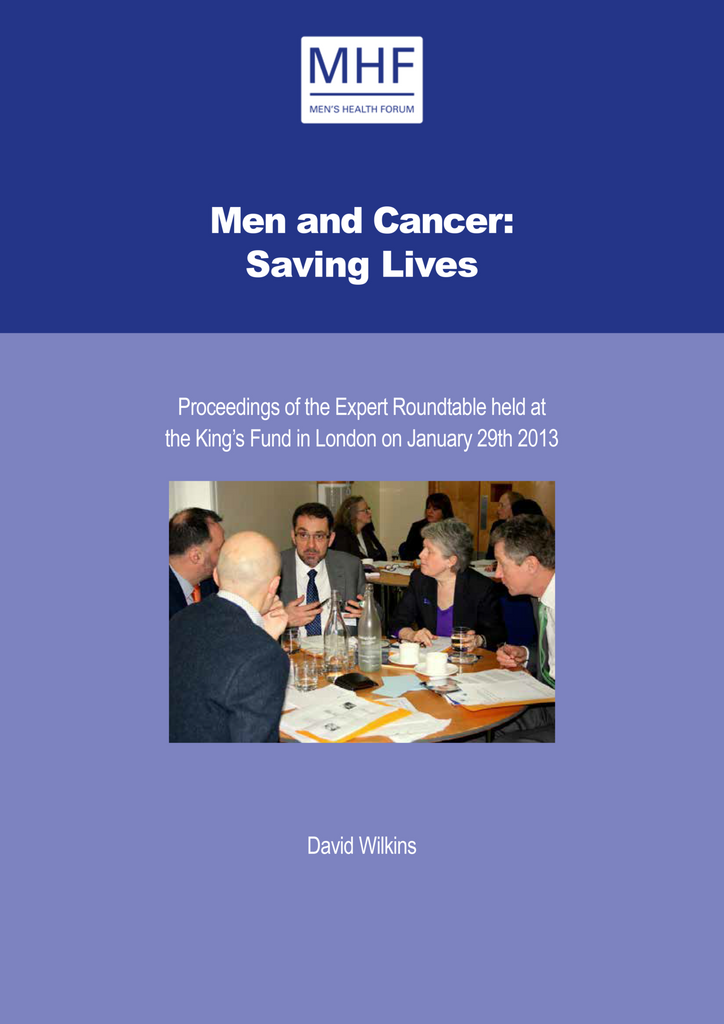 Men and Cancer: Saving Lives
'Men and Cancer: Saving Lives' asks why men are more likely to be diagnosed with and to die from nearly all common cancers.
Once breast cancer and cancers that can only affect one sex or the other are taken out of the figures – men are then 67% more likely to die.
The report was launched at the 2013 Britain Against Cancer conference and collates cancer experts' presentations and opinion from a seminar held at the beginning of the year.
The policy ideas that had the most support among the audience at the seminar were:
That a wider range of cancer data should be collected. That these data should routinely be published in gender-disaggregated form and made more easily accessible to policy makers and practitioners.
That GP surgeries and other primary care providers should be required to make more effort to reach out to men, especially those men in particular sub-groups who are known to be poorer users of services.
That the HPV vaccination programme should be extended to include boys.
That there should be greater regulation of lifestyle-related risk factors such as smoking, alcohol intake and unhealthy foodstuffs.
That we should incentivise health providers to improve services for men and that we should consider health improvement interventions that incentivise men to participate.
---
---
More from this collection