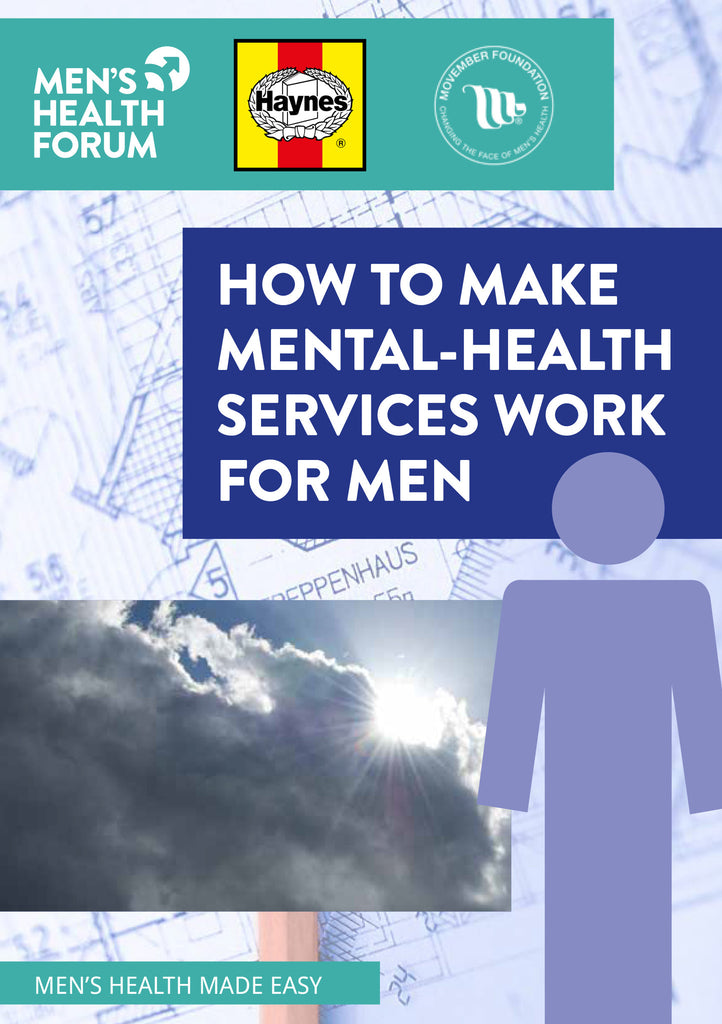 How to make mental health services work for men
The third in the Men's Health Forum's series of 'How To…' guides, 'How To Make Mental Health Services Work For Men' pulls together in a single user-friendly booklet the findings of the first review of the literature on male mental health promotion.
Three-quarters of the people who take their own lives are men. Male mental health has become a key concern for professionals, policy-makers and academics alike. Yet surprisingly little is known about what mental health services will actually reach men and deliver effective outcomes for them.
In 2014, the Movember Foundation commissioned the Centre for Men's Health at Leeds Beckett University with the support of the Men's Health Forum to carry out a review of the academic literature relating to male mental health and a detailed examination of the practical learning from existing initiatives.
This 'How To…' Guide condenses the findings from that review into practical, user-friendly advice for those whose job it is to design and deliver services to meet male mental health needs.
---
---
More from this collection