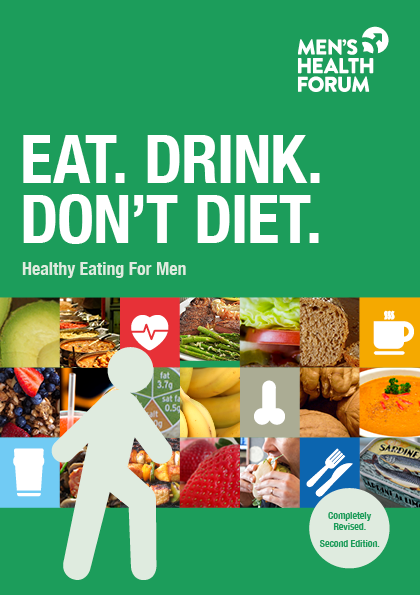 Eat. Drink. Don't Diet. (2023 Edition)
Eat. Drink. Don't Diet is for men who don't want to diet, count calories or audition for Master Chef.
It's all about great food and the pleasure of eating it.
Healthy eating is not about going hungry. If you choose the good stuff that makes eating both enjoyable and nutritious, you may even end up eating more than you did before.
This all new 2023 edition of Eat. Drink. Don't Diet shows how eating better can improve how you feel and perform in any activity - whether at work, at home or in the bedroom.
And if you do want to lose weight, this easy-to-read booklet finishes with the only diet that actually works every time.
Written by Jim Pollard (with big thanks to Dr Sarah Brewer who wrote the original edition), the 36 page full colour booklet is full of quick, easy tips and interesting, nutritious facts that will get you on the right track for a long life of happy eating.
Take a look inside the manual on our website.
All orders include free delivery.
If you would rather not order using a payment or credit card, but would prefer to use a Purchase Order, you can find details here.
---
---
More from this collection