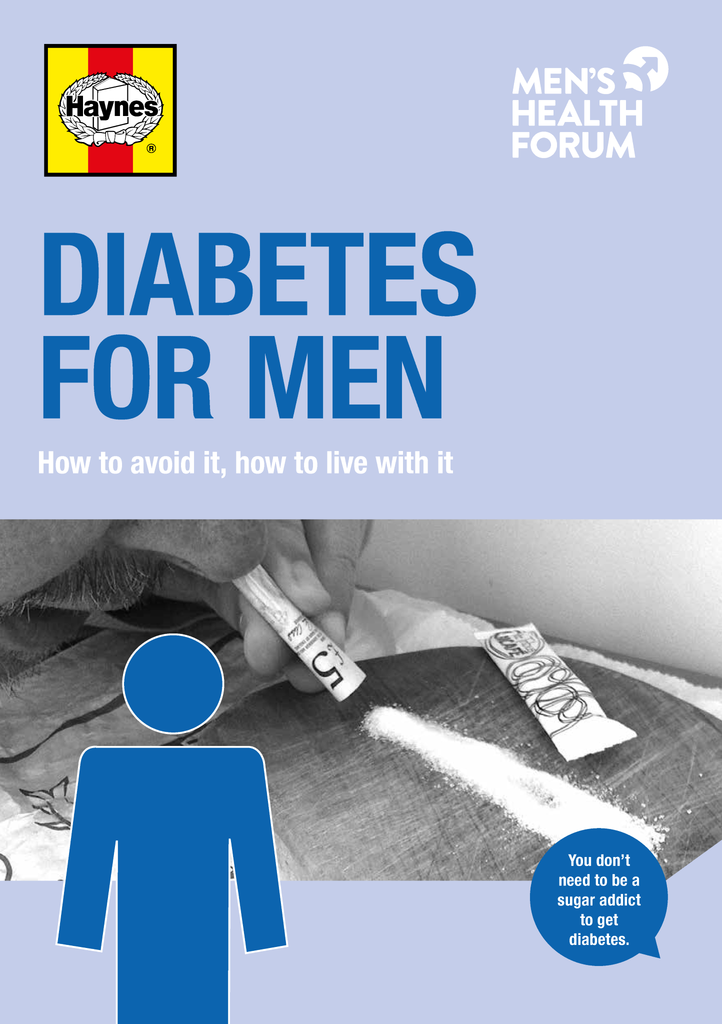 Diabetes For Men - How to avoid it, how to live with it
Diabetes in men is increasing. Men are more likely to get it than women, more likely to experience complications like leg amputation and more likely to die from the condition. One man in ten already has diabetes and thousands more either don't know they have it or are at serious risk of it. Are you one of them?
In this easy-to-read handbook we talk to men with all types of diabetes, explain how to reduce your chances of getting the condition and look at what to do if you do get it. Written and edited by Jim Pollard.
DIABETES FOR MEN will be particularly useful for people who have been told they are at risk of the condition or have been recently diagnosed:
what exactly is diabetes?
how diet can beat diabetes
how physical activity can help
how diabetes can affect sex
WARNING: Reading this booklet could seriously improve your health.
Take a look inside the manual on our website.
All orders include free delivery.
If you would rather not order using a payment or credit card, but would prefer to use a Purchase Order, you can find details here.
---
---
More from this collection