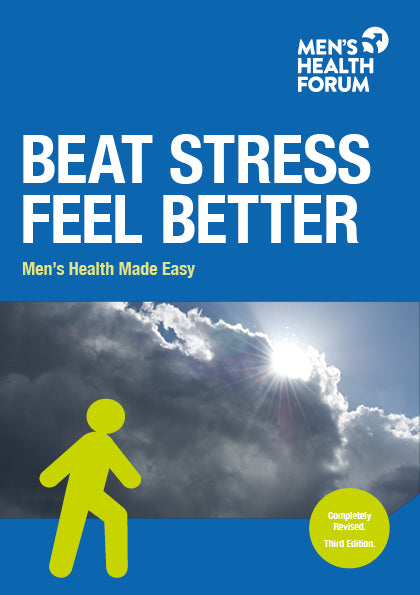 Beat Stress, Feel Better (new edition)
New 3rd Edition (2022)
The way we feel between our ears is key to both mental wellbeing and physical health too.
Mental health problems are increasingly common. In the UK, 12 men take their own lives everyday and, after years of falling, the suicide rate has increased as the economy has struggled. Too much stress can:
damage your immune system and heart
increase your chance of serious health problems
reduce your life-expectancy
damage your sex life
The 36 page full colour A5 booklet, written by Jim Pollard, Fabio Zucchelli, Richard Shrubb and Steve Baxter with cartoons by John Byrne, a team that have experienced mental health problems of their own, is full of simple, practical tips that will support any man to build resilience and feel better. Edited by Jim Pollard.
All orders include free delivery.
If you would rather not order using a payment or credit card, but would prefer to use a Purchase Order, you can find details here.
Read inside...
---
---
More from this collection