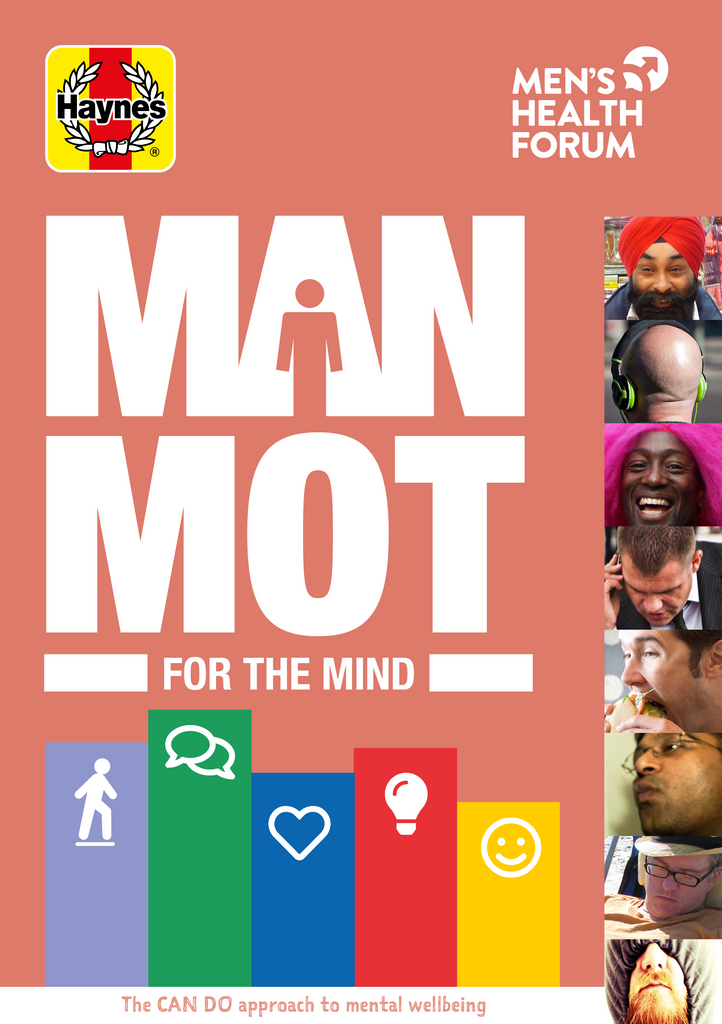 Man MOT for the Mind - the INTERACTIVE manual
The brand new interactive manual for men of all ages. However good or bad we're feeling, there's a lot we CAN DO to improve mental wellbeing.
One man in five dies before he's 65. Not just men in mid-life but young men too.
The causes are not only physical, they're also in our head. This booklet's CAN DO approach offers you:
a simple, effective way to figure out how you're really feeling
a tool-kit of CHECKS and CHALLENGES to help keep you in a good place or take you to a better one.
Based on five proven, evidence-based ways to feel better, Man MOT For The Mind will show you just how much we CAN DO to boost our own mental wellbeing.
Connect - boost your connections with others
(Be) Active - simple effective ways to get more active
Notice - enjoy greater awareness of your environment
Discover ​- keep learning
Offer - give to others
Have fun
Interactive questionnaire
A healthier life need not be a big deal. With the Men's Health Forum's Man MOT For The Mind, it's effective and it's fun.
The 20 page full colour A5 booklet, written by Jim Pollard with cartoons by John Byrne is full of practical tips that will improve the health of pretty much anyone.
Men's Health Forum mini manuals: men's health made easy.
Take a look inside the manual on our website.
All orders include free delivery. 

If you would rather not order using a payment or credit card, but would prefer to use a Purchase Order, you can find details here.
If you would like to order a branded PDF of Man MOT for your company, you can do so here.
Special bonus
Includes free download of the Stress At Work Action Plan which can be used in conjunction with the manual - full details here.
---
---
More from this collection