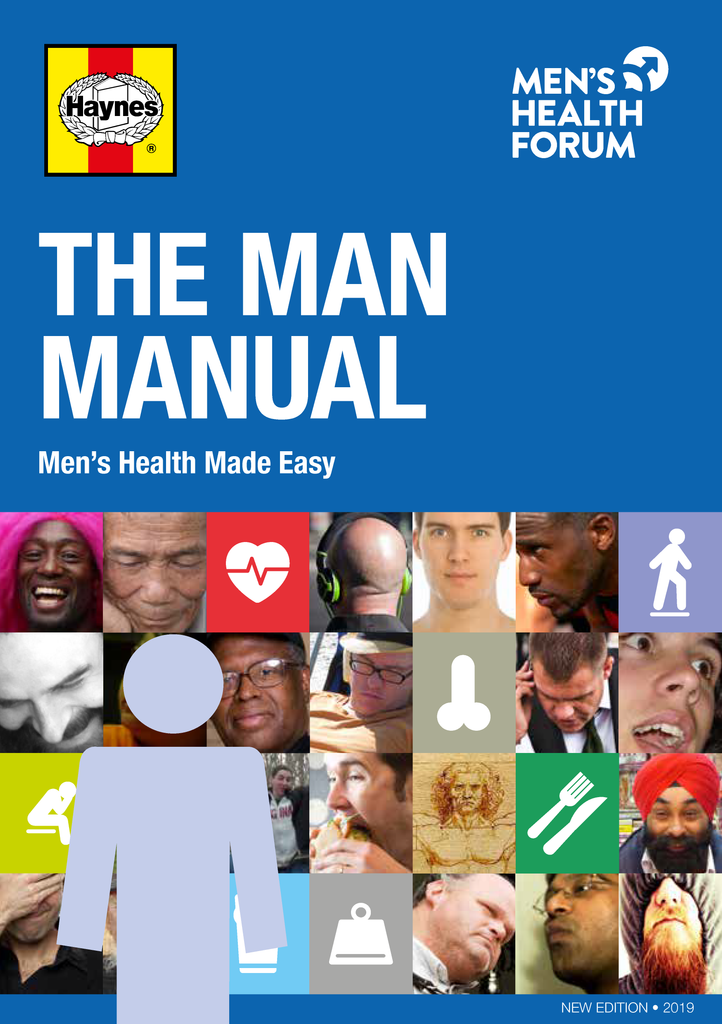 Man Manual (Latest - 4th edition)
One man in five will die before he reaches 65, two in five before the age of 75. Not with The Man Manual.
One careful owner? With a little care, the high-performance machine that is the male body will run smoothly for a lifetime with just basic maintenance and minimal need for spare parts. The new fully-revised 2019 edition of this easy-to-read handbook will show you how to fine tune your engine, choose the right fuel and keep your mind on the road ahead. There are also brand new interviews with men who've been on the journey and have a tale to tell.
We'll explain the little changes that can make a big difference:
how to be good to your heart
how to get active
how to handle the ups and downs
The Man Manual also includes everyman's personal TOOL-KIT: answers to all the frequently-asked questions on the male tackle. 
Equipped with The Man Manual, you might just reach the finish line without your original exhaust pipe falling off.
The 36 page full colour A5 booklet, written and edited by Jim Pollard with cartoons by John Byrne is full of simple, practical tips that will improve the health of pretty much anyone.
Take a look inside the manual on our website.
All orders include free delivery.
If you would rather not order using a payment or credit card, but would prefer to use a Purchase Order, you can find details here.
---
---
More from this collection